Allen S. Kent
Founder/President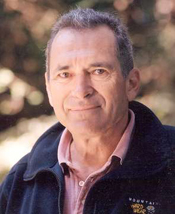 Industry veteran Allen Kent brings 28 years of experience in the allied health services and the computer/Internet industries to the HealthStar team. Allen founded the business in 1991 and is the driving force in maintaining relationships with leading customers. He has participated in thousands of surgical cases for surgeons in general surgery, urology, ENT, orthopedics and interventional radiology. In earlier careers he was an aviator for the US Navy and worked for a Wall Street bank. A native of New England he now resides in Walnut Creek, CA and has four grown children and two grandchildren.

Biomet Ultra-Drive
HealthStar provides the newest Model 3 Ultra-Drive, an ultrasonic device for quick and safe bone cement removal. The Ultra-Drive service is provided with an experienced Technician. This Biomet technology selectively removes cement while leaving the surrounding cortical bone unmolested. It lowers the incidence of perforation and requires fewer cortical windows.

Link to pdf file describing Ultra-Drive Surgical Technique
12 watt holmium surgical laser (no longer available)

The New Star Model 1500 is a compact, portable, self-contained system that produces a beam of infrared radiation at 2,100 nm wavelength. With energy delivered in 350 µs pulse widths, this laser is ideal for the treatment of renal and ureteral stones and other applications in urology, as well as ENT and PLDD.




Why Customers Love Us: Principles Behind Our Approach
1. Our Goal is to provide the Highest Service Levels
2. Busy Work Eliminated Through Software
3. Equipment is State-of-the-Art and Easy to Use
4. Low Cost & A Long Term Relationship



1. Our Goal is to provide the Highest Service Levels

Considering the diversity of a surgeon's needs for a high-technology laser or ultra-sound system, we pay attention to the smallest details in the provision of our mobile device services. Technicians are thoroughly trained in all procedures and colleagial support is available when needed. This creates a win-win proposition for everyone, especially the patient.


2. Busy Work Eliminated Through Software

Ask any of our clients. Use of outdated handwritten faxes and repeated phone tag can be reduced by using our proprietary Internet scheduling software. SurgiScheduler, developed by McKenna Productions and HealthStar, permits the OR front desk or a scheduling nurse in a busy physician's office to request an add-on case by direct access to the HealthStar operating schedule. Busy surgeons, scheduling nurses and OR personnel are more efficient at scheduling procedures. Using SurgiScheduler can save as much as $40 in labor time per event scheduled. This potential savings per month, combined with the added scheduling accuracy and the reduction of busy work, make a powerful case for the value of simple software automation.




3. Equipment is State-of-the-Art and Easy to Use

Due to the complexity of modern medical equipment, a trained, and experienced Laser Technician offers a more reliably good patient outcome. Techs are trained in the multiple procedures for which each laser is used, so laser settings and technique issues are a familiar daily experience for them. A HealthStar Tech is trained to consult with your OR staff to achieve the best possible patient outcome.

4. Low Cost & A Long Term Relationship

If our customers get the benefit of costly, high-maintenance equipment on demand, we don't think they should have to pay for everything upfront. Instead, we offer a low per case fee that includes a device, a Certified Technician and all required supplies. Service is available 24/7 including holidays. We value customer loyalty by keeping our charges low. HealthStar's long term customers are a source of pride and satisfaction to all of us.











Founded in 1991, HealthStar initially provided ultrasound training to urologists throughout California. Under a Region-wide agreement with California's largest HMO, the Company expanded to provide mobile laser services with a customer-owned pulse-dye Candela laser for ureteral and renal stone fragmentation. By 1995 the Biomet Ultra-Drive for orthopedic joint revision surgery was added to HealthStar's inventory; the older model was recently upgraded to the Model 3 Ultra-Drive pictured above. The Company acquired several holmium lasers and in 2005, the 100 watt Lumenis holmium laser for HOLAP (holmium laser ablation, prostate). Under an agreement with Robert A. Schindler, M.D., Chairman Emeritus, UC San Francisco Department of Otolaryngology-Head and Neck Surgery, HealthStar acquired a Laserscope 15 watt KTP-Aura laser for ENT procedures. HealthStar techs operated the laser during training of ENT Residents under the guidance of the affable Dr. Schindler.
In 1997 we developed web-based scheduling software so scheduling personnel at Kaiser's Northern California Regional hospital OR's including surgeons, nurse schedulers, and OR front-desk staff could add requests for service directly to our operating Calendar. The software boosts productivity and lowers customer cost by eliminating numerous scheduling phone calls. Read about the software company by clicking the links below, or return home to schedule HealthStar now.



Find out more



Surgical Group Scheduler / SGS


A group scheduling software that boosts productivity by coordinating vacation, call schedules, hospital lists, surgeries and other inputs. SGS was built specifically for private surgical groups (1-20 surgeons) to provide accurate individual and group daily schedules.



Find out more